Public Charter School vs. Public School Funding
North Carolina provides strong support for public charter schools; however, it is important to note that there are significant differences in funding between district schools and public charter schools. Here are some reasons for which Raleigh Oak Charter School is asking for contributions to our fundraising efforts.
As a public charter school, the state provides about $6,900 per student, which covers teacher and administrative salaries, instructional supplies, technology, and other operational costs.
While Raleigh Oak Charter School will attempt to provide teachers with salaries that are competitive with the Wake County Schools, WCPP, we are unable to offer a similar benefits package, including participating in the NC Retirement System; it is challenging to recruit veteran teachers without this significant benefit.
WCPSS buildings and facilities are funded through local bonds, but charter schools are unable to access any of those funds to cover the costs of our buildings. For this reason, Raleigh Oak Charter School must rely on contributions and fundraising and must cover the cost of our buildings through our instructional funds.
DONATE TODAY!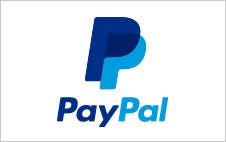 Donate for no fee through Paypal by selecting friends and family. Please include a note upon checkout for tracking purposes. Thanks!
HARRIS TEETER
You can also support Raleigh Oak Charter School by linking your Harris Teeter VIC card to our school for fundraising. Our school number is 4578. Simply tell the cashier during check-out that you want our organization's account number linked to your Harris Teeter VIC card. Once the account number is linked, every time you shop during the program, 2% of Harris Teeter brand purchases will be contributed by Harris Teeter to Raleigh Oak Charter School. It's that easy!
​
Get In Touch
Location: 9400 Forum Dr, Raleigh, NC 27615
Telephone: (919) 424-7626
Email: info@raleighoakcharter.org
School Hours: M-F: 8am - 4pm