Greetings, dear ROCS families!
Parent Circle would like to share two events happening next week.
First, the ROCS Girls on the Run team is working on their Community Impact Project in which they plan and execute a project to benefit some segment of their community.  They have decided they would like to help homeless animals in the community and will be collecting used towels and blankets to donate to a local animal rescue organization.  On Tuesday, May 17th, there will be a bin outside the front door during morning and afternoon carpool.  If you have any towels or blankets taking up space in your linen closet, our girls would be so appreciative if you could drop them off!  Here's a beautiful poster made by one of our team members.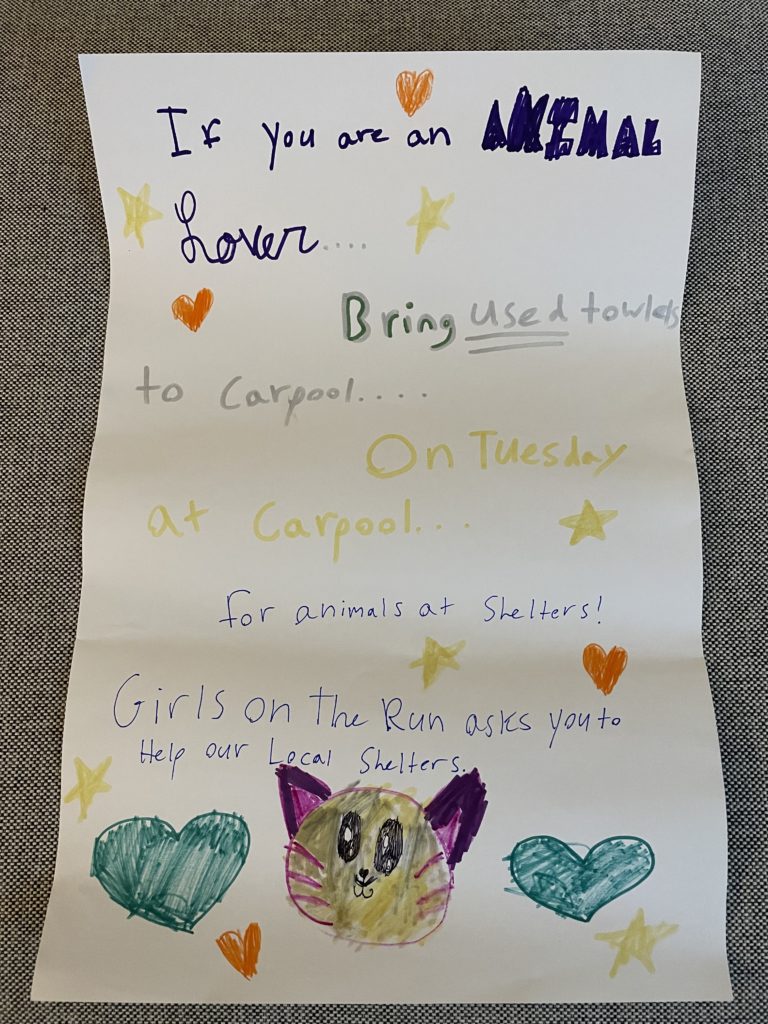 Second, our Parent Circle Fundraising Committee has put together a fundraiser that's also a real life saver!  See the graphic below for details on how to give the gift of life and help ROCS at the same time!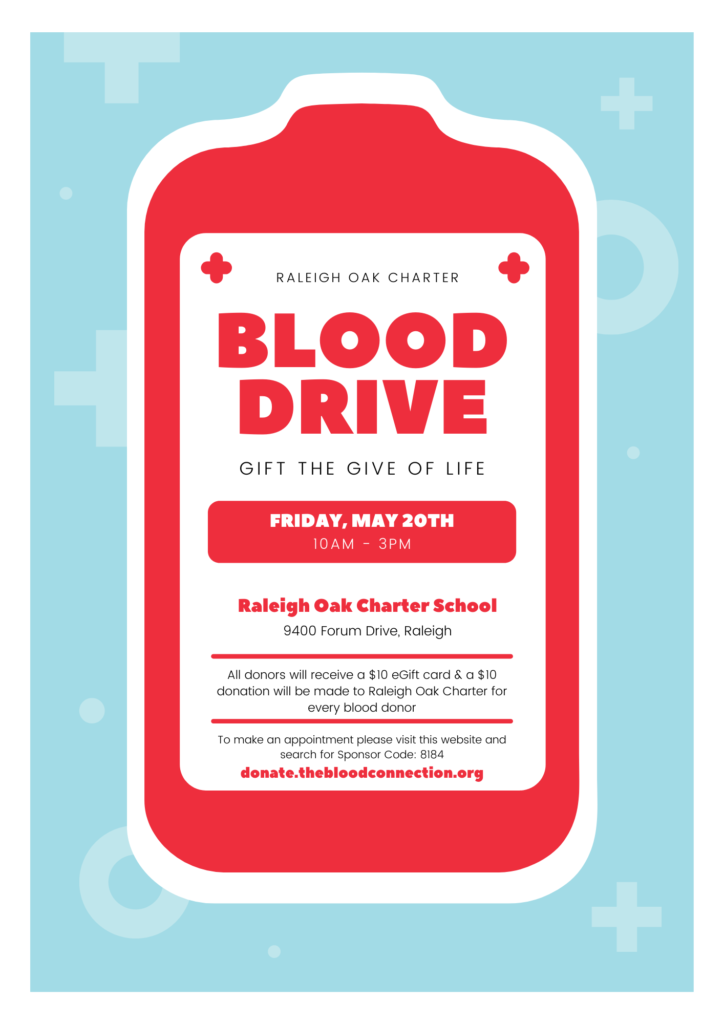 As always, thank you for the many ways you support our school!